Hablamos Español
OFFICE: 772-242-8603
CELL: 772-418-3038
FAX: 772-242-8604
www.jrollinsinjurylaw.com
[email protected]
Welcome to our home page and thank you for choosing to learn more about the law firm of Jeffrey R. Rollins, P.A., an attorney devoted exclusively to the area of personal injury law. I know I can be of service to you and your family when you are injured. 
This website provides you with some general information about the law firm, one which you will find to be the finest in Florida. Should you require a personal injury lawyer, I encourage you to take advantage of the free consultation offered and share the details of your personal injury.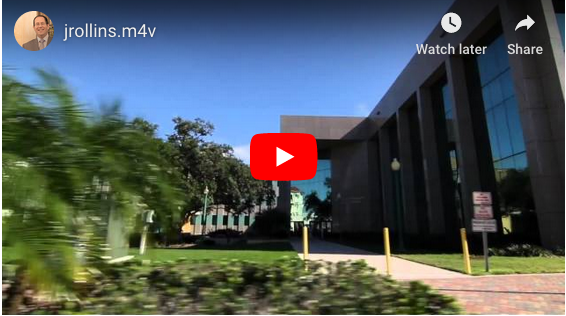 Seek Medical Attention Immediately If You Are The Victim Of:
• Auto Accidents
• Car Accidents
• Motorcycle Accidents
• Truck Crashes
• Bicycle Accidents
• Golf Cart Crashes
• Boat Accident
• Slip and Fall
• Trip and Fall
• Negligent Security
• Wrongful Medical Treatment
• Pharmacy Prescription Error
• Nursing Home Abuse
• Defective Product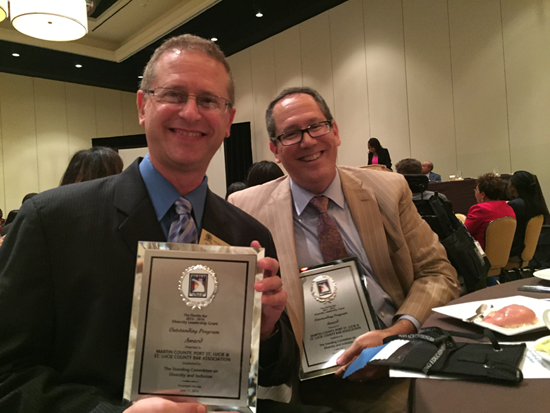 Jeffrey Rollins, President, acceptance
of the Diversity Award on behalf of the
St. Lucie County Bar Association. .
As soon as your injuries permit, call our office at 772-242-8603 to discuss your case. DO NOT speak to representatives of insurance companies or the business including a hospital, nursing home, pharmacy, grocery store, etc. responsible for your injuries. It is in their interest to make sure you recover little or nothing in the case.
Jeffrey R. Rollins, P.A., is a personal injury attorney in private practice and has spent many years exclusively representing personal injury victims and their families, holding insurance companies responsible and honoring the terms of their insurance coverage. 
Personal injury attorney, Jeffery R. Rollins, Esquire of Jeffrey R. Rollins, P.A. spent the first 16 years representing those insured by insurance companies in the defense of personal injury claims, insured motorists, insured physicians, insured hospitals, insured pharmacists and pharmacies , insured nursing homes, and through that vast experience, developed an intimate knowledge of how insurance companies adjust claims and defend lawsuits against their insured. Take advantage of the free consultation offered by personal injury attorney, Jeffrey R. Rollins, Esquire. 
Jeffrey R. Rollins, P.A. is a personal injury attorney representing car accident injury, medical malpractice, surgical mistakes, product liability, nursing home neglect, pharmacy negligence and wrongful death serving Florida and the surrounding areas in Ft. Pierce, Okeechobee, Vero Beach, Port St. Lucie, Stuart, Palm City and West Palm Beach.